Mobile apps
PID Lítačka
The application displays information about current closures and offers the user a list of P+R car parks with information about their current capacity. It also allows you to purchase several single tickets in one go which the passenger then activates as and when required. The user can also forward the purchased ticket to another user who has the application installed on their device. Tickets purchased via the PID Lítačka application are valid in all of the Prague Integrated Transport zones, i.e. also in the integrated parts of the Central Bohemian Region, including trains operated by České dráhy.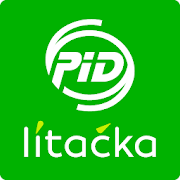 Mobilní turista
Tour guide - available in Czech only.

Skryté příběhy
An adventurous game - available in Czech only.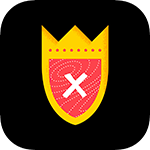 ClickPark
No coins and the need for parking machines.
- Payment and extension of parking directly from the smartphone.
- The "Where's My Car" feature reliably remembers the last set location of your car.
"Just a few clicks" principle.
Favorites: My favorite parking, instant payment, parking and payment history.
Simple localization and search in maps, including parking zone tariffs.
Navigate in the parking zone directly on your phone.
NextBike
Start cycling! Find a nextbike, get on it and off you go – any time of the day, with your smart phone. All you need is the nextbike app, which will show you all available bikes and stations in real time.

SmartGuide
Smart Guide – Where All Journeys Begin
You Explore, We'll Guide
SmartGuide is your personal tour guide to the world. Turn your phone into a personal audio tour guide to accompany you on your travel adventures.
Whether you are looking for a self-guided tour, audio traveler guide, city offline maps or you just want to know all the best sightseeing spots, fun activities, and authentic experiences for your travel destination, SmartGuide is the perfect choice for your travel guide needs.
ONE DIGITAL GUIDE APP FOR THE WHOLE WORLD
This personal guide app offers travel guides for over 400 popular destinations around the world. Wherever your journey may take you, SmartGuide tours will meet you there!

DarumaGo!
DARUMAgo! – CITY AUDIO GUIDES provides dozens of suggestions as to where to go for a trip, either on the outskirts of the town or a city, or in the country. It also gives hints about treks and walks to natural monuments, castles and palaces. Last but not least, charming photographs will help you decide where to go first of all.