Monument to the Victims of the Second World War
Beroun
Sights and Attractions
The monument is 5 metres tall and portrays the figure of a woman with a child holding a lime tree sapling in its hand. The creator of the monument, which was unveiled in May 1952, is the sculptor Jindřich Severa.
Address: Politických vězňů, Beroun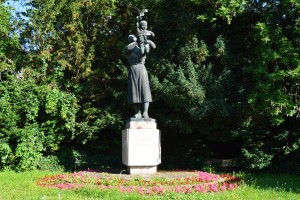 City Cinema
Beroun
Beroun Cinema
Sights and Attractions
In 1914, the builder Josef Jelínek built a cinematographic theatre on the side of the town moat. It was opened to public under the name Bio Excelsior. It has existed in the same building to this day. Sound motion pictures were shown here from 1930, after the installation of the sound apparatus. The cinema was nationalised in 1945 and the Bio Excelsior became the Stalindgrad Cinema. In 1957, the cinema underwent modernisation, wide-screen projection of movies was introduced and the cinema passed into the ownership of the city. In 1968 it was renamed the Mír Cinema. Its current name is the Beroun Municipal Cinema. Currently, it is the only cinema in the region with 3D projection and is equipped with a modern Dolby Digital Surround EX sound system.
http://www.kinoberoun.cz/
Address: Politických vězňů 455, Beroun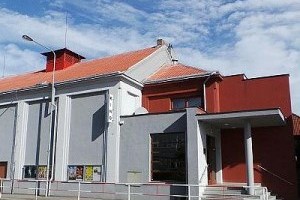 the Old Post Office
Beroun
Sights and Attractions
A floored house dating back to the mid-18th century with a courtyard wing. In 1845-1935 the Beroun post office was located here, threfore, it is called the Old Post in documents.
Address: Plzeňská 27, Beroun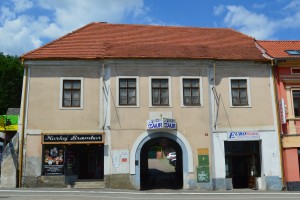 Jungmann Elementary School, 30 Plzeňská streeet
Beroun
Sights and Attractions
The school building was constructed in 1883 - 1884. A court called Šoušovský after the owner was situated here in the 18th century. A Piarist residence was founded on the site of the court in 1773. A two-class school affiliated to the residence was established. The school was attended by significant members of the Czech National Revival. In 1781 these included Šebestián Hněvkovský and in 1785 - 1787 Josef Jungmann.
The Piarist residence was demolished in 1906.
Address: Plzeňská 30, Beroun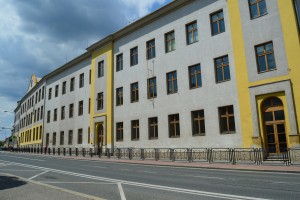 Pottery Markets
Beroun
Beroun Open Markets
Regular Events
A popular festival of pottery makers has been held on Husovo Square by the artist Vladimír Izbický since 1997. Over the years of its existence it has become the most visited event in the town.
Every year the Pottery Markets in September an Spring Pottery and Craft Market take place in Beroun. About three hundred artisans from all over the Czech Republic and abroad come here to present and sell their pottery, stoneware and porcelain.
1st weekend in May and 2nd weekend in September
http://www.hrncirsketrhy.cz/
Address: Husovo náměstí