Czech Kings Bike Trail
Sports
By Bike
The bike trail runs from Beroun to three direction. It connects the town with nearby castles and chateaus. Beroun - Karlštejn (12 km) The trail leads along Berounka river to Srbsko. From Srbsko it leads on the road with other traffic.
WARNING! RECENTLY FOR SAFETY REASONS THE PART OF THE TRAIL BETWEEN "V KOZLE" AND SRBSKO IS CLOSED. This part can be used at your own risk. There is a by-pass on the yellow marked trail and joining the road leading from Hostim to Srbsko. (extra 4 km)
Beroun - Nižbor part (8 km) - the trail leads in the opposite direction along Berounka river.
Beroun - Točník part (cca 19 km) - the trail leads along Litavka river to Králův Dvůr and on to Zdice.
some parts of the trail lead on roads with other traffic.
All three parts cross at Beroun train station.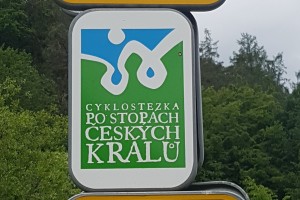 Půjčovna kol pivovar Berounský medvěd
Beroun
Sports Equipment Rental
By Bike
Train Station Bike Rental
Beroun
Sports Equipment Rental
By Bike
By bike
How to Get There
By Bike
Follow the Vltava river against its flow to Lahovice. From Lahovice, change your direction to the Berounka river. The bike trail number 3 leads form Černošice tu Zadní Třebaň. In Zadní Třebaň join the Czech Kings Bike Trail (Po stopách českých králů), which will take you to the other bank of the Berounka river. Follow this trail via Karlštejn and Srbsko to Beroun.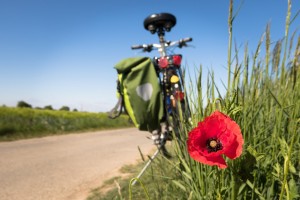 Secure Bicycle Parking in Beroun
How to Get There
Getting Around
By Bike
There are several metal bike-boxes for safe parking of bicycles. The boxes can be found by the pedestrian bridge in Závodí, in Talichova or Slapská street, etc...
In front of the Beroun train station building, there is a new bike-tower for safe and convenient parking of bicycles, with total capacity of 118 bicycles.
An instructional video follows (min 7:30)