By Train
How to Get There
The town of Beroun is an important rail junction of the Central Bohemian Region on Prague-Pilsen line.
Lines No. 174 to Rakovník and 173 to Prague via Rudná u Prahy start here as well.
The walk from the train station to the town centre takes 10 min. Small snacks, drinks, newspapers and magazines can be bought inside the train station building. A small playground for children is located in front of the building. The bus station is situated next to the train station.
DETAIL OF THE TRAIN STATION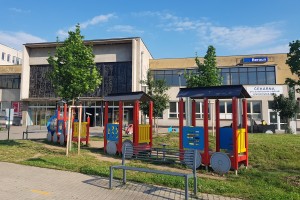 For a bus ride you can use PID lines.
BUS LINES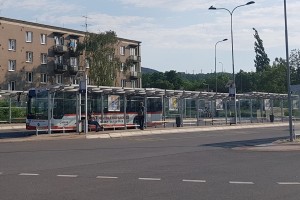 D5 highway from Prague to Pilsen leads through Beroun. Roads no. 605 (Prague-Rozvadov), no.118 (Slaný-Příbram) and no.116 (Nový Knín-Nižbor) lead through Beroun.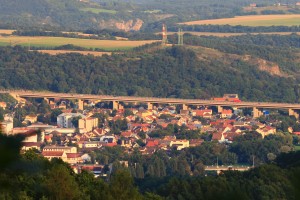 Where to Park in Beroun
How to Get There
Getting Around
There are several paid car parks for passengers cars. We recommend car park next to the train station, which is fenced and offers a bargain all day rate.
The walk to the Hus square takes approximately 10 minutes from here. The Parking house U Černého Koně near the square offers indoor parking.
Boškův Statek car park is not far from the town centre and just next to the aquapark and the ice-skating arena.
There is no official parking place for buses. For bus parking use a small parking place for buses at the right side of Boškův Statek, just by ice-skating arena wall.
There are temporary car parks set up during the Pottery Markets. More information can be found
HERE
.
The price list of parking can be found
HERE
.